Our DCS mission statement
At Dayton School we strive to support all students and staff in reaching their social, emotional, and academic potential as citizens of our community. We will do this through our PAWS core values.


Find more information here!
Students are being recognized for demonstrating our core values!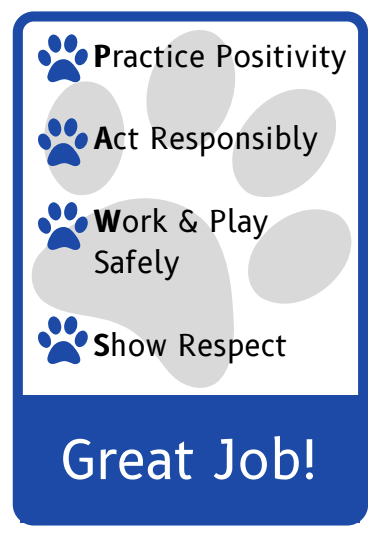 PAWS-itive Office Referrals